Secured Land Transport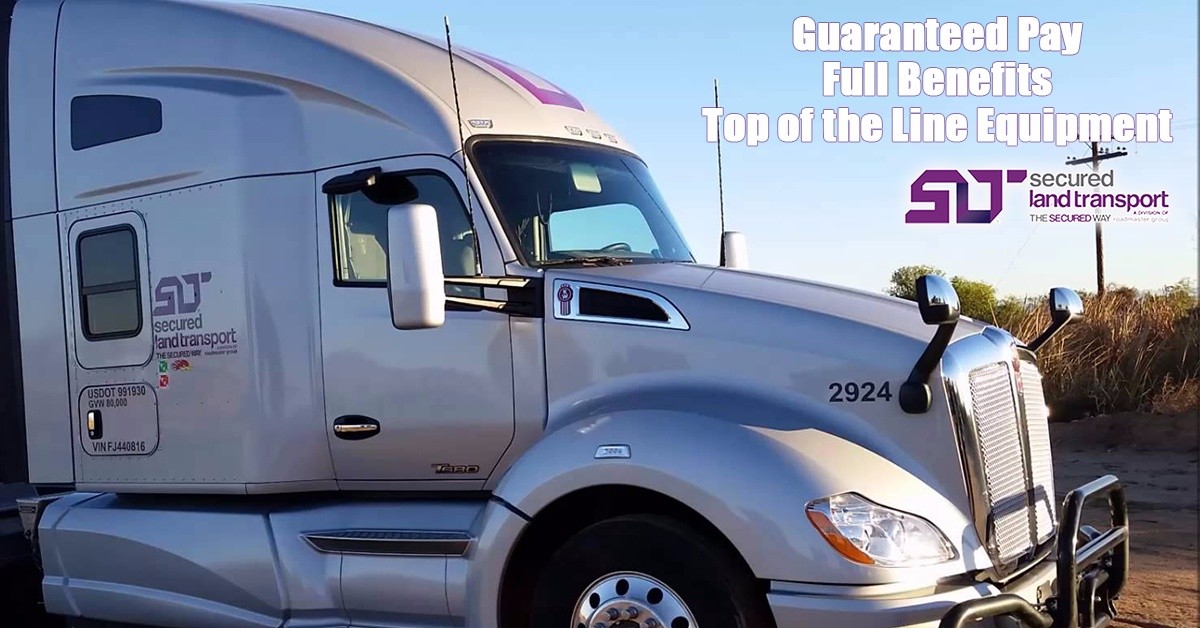 Truck Driving Jobs at Secured Land Transport
This company's jobs will be updated shortly...
Requirements
Driver Type(s)
Company Driver
Owner Operator
Team Drivers
Benefits
Health Insurance
Vision Insurance
Dental Insurance
Life Insurance
Cargo / Collision / Liability Insurance
Retirement Plan
Paid Vacation
Paid Weekly
Layover Pay
Pickup/Drop Pay
Per Diem
Paid Fuel Surcharge
Direct Deposit
Vacation Pay
Holiday Pay
Short/Long Term Disability
Company Paid Life Insurance
Incentives
Orientation Expenses Paid
Pets Allowed
Company Overview
Secured Land Transport
(844) 538-9665
Secured Land Transport is committed to the SECURED shipment of hazardous or sensitive material through our fleet of vans and flatbeds. We have a proud history of providing secured transportation services for the U.S. Department of Defense as one of their primary transporters of sensitive cargo, including Arms, Ammunition and Explosives. We pride ourselves in our pursuit to create a work environment that encourages open communication with our drivers to reduce turnover.
Call or Apply Today for More Information!
Contact Info
Secured Land Transport
17235 N 75th Ave.
Suite D175
Glendale, AZ 85308
Phone Number
Recruiting : 844-538-9665
Connect with Secured Land Transport